Catalyst characters are an exceptional candidate for Elemental reactions in Genshin Impact battles considering how they can deal Elemental damage. However, there are still some downsides to this. For example, Yanfei cannot kill Pyro Slimes as they are immune to this element. The same applies to Bosses such as Pyro Regisvine or Pyro Hypostasis. To avoid this setback, it is best to feature various Elements in your party.
Fortunately, it is not a hard feat as there's a catalyst character of almost every Vision. To know which are the best Catalyst users Genshin Impact, read on to see their ranks.
8. Lisa
Best weapon: Lost Prayer to the Sacred Winds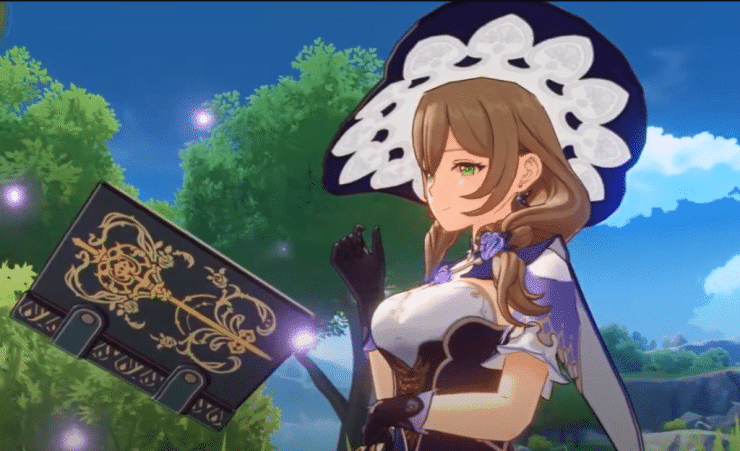 The librarian is a more humble catalyst Genshin user compared to others.
Of all Catalyst users, Lisa is also a free character that can be attained early on. Compared to DPS, she is much easier to use as support. You can cast her Elemental Burst and then immediately swap her out.
The Resident Librarian is not well-known among players just like other F2P characters. She has Electro vision, which is not too useful every time, and is a bit hard to use.
7. Barbara
Best weapon: Prototype Amber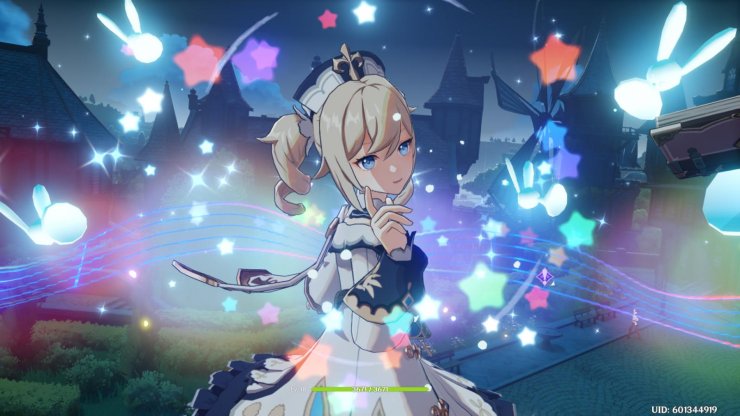 Barbara is a very useful supporter of your team.
Barbara is one of the free catalyst characters that players can get in Genshin Impact. The Favonius Church Sister holds Hydro Vision and has an angelic voice with healing abilities.
While she completely excels in being a healer, Barbara does not offer much to the team. Her Elemental Burst and Skill only heal, and the sole minor thing she offers is a bit of Hydro application.
However, we should note that only she can revive a fallen member with full HP and that with constellations, Barbara is good support for Hydro DPS.
6. Mona
Best weapon: Skyward Atlas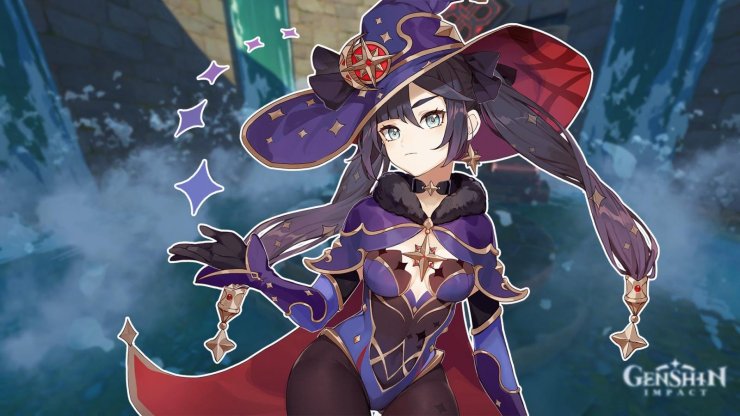 Mona
Although Mona is a support Hydro, she isn't a healer. Her role is to battery, taunt, and increase the damage of the team with her Omen. It is created by her Elemental Burst to debuff on opponents.
She is often paired up with Sucrose to boost the entire team's damage. However, what makes her one of the best Catalyst users Genshin Impact is that she is also feasible as a DPS, not just support.
5. Kokomi
Best weapon: Everlasting Moonglow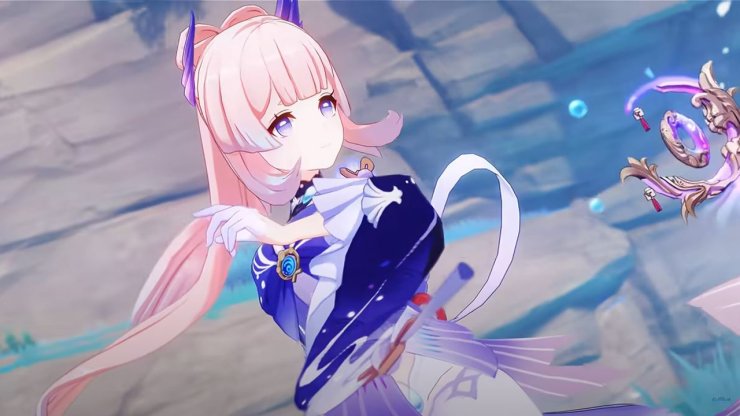 Kokomi
The Watatsumi Priestess is often referred to as a 5-star Barbara as they are both Hydro healers who have a bubbly look. However, as she can outperform Barbara in many ways, Kokomi is considered the best Catalyst user Genshin Impact despite being a new character.
Her Elemental Skill casts a wide Hydro effect that deals good damage. Furthermore, Kokomi is a decent Sub-DPS when her Elemental Burst is active.
She is, though, still outshined by those that have a harder punch. Fans are hoping the devs have something for the viability of hers and other Genshin Impact healers in the future.
4. Yanfei
Best weapon: Lost Prayer to the Sacred Winds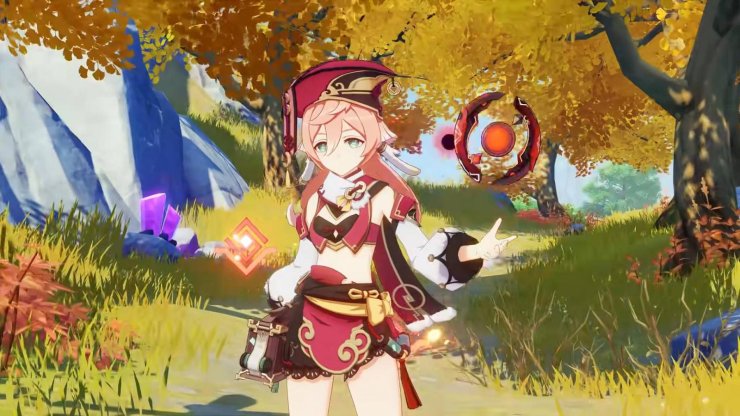 Yanfei
Yanfei is an outstanding Pyro DPS that has a stable rotation between her Charged and Normal Attack. This means the character can cast both Melt and Vaporize combo to enhance her damage. Although this sounds great, it also indicates that Yanfei needs a designed team to give the best performance.
On another hand, Yanfei only shines the best when she has the Elemental Burst active. That prevents her from being the top choice when it comes to the best Catalyst users Genshin Impact.
3. Ningguang
Best weapon: Frostbearer Catalyst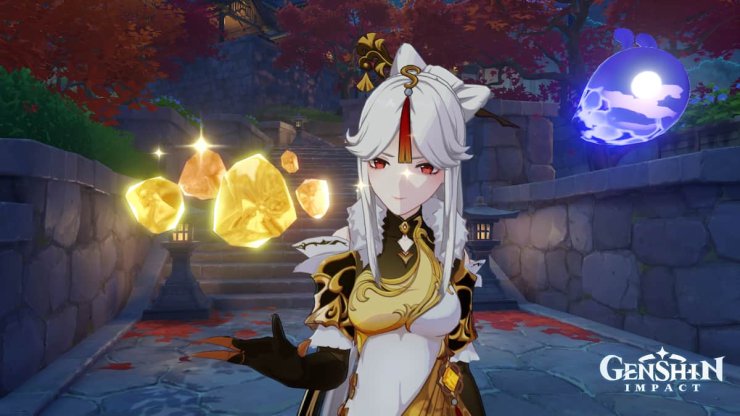 Frostbearer Catalyst can also be used for Klee and Mona.
Although she may be a 4-star character, the Yuheng of the Qixing is a great DPS in the game. After you are familiar with her clunky Charged Attack, she will become a unit with a hard punch.
Besides, her flexibility is amazing as she can deal damage, battery herself, as well as cast a Geo damage buff. As a Geo character, Ningguang does not have to be paired with any other character to shine.
This also sparks the question of whether there will ever be a Genshin Impact Cryo Catalyst. Apart from Dendro which is the unreleased element, players are eager to see if miHoYo will ever add a Catalyst with ice properties one day. Frostbearer Catalyst Genshin Impact would also be an excellent option for a Cryo catalyst character. Sadly, there aren't any right now.
2. Klee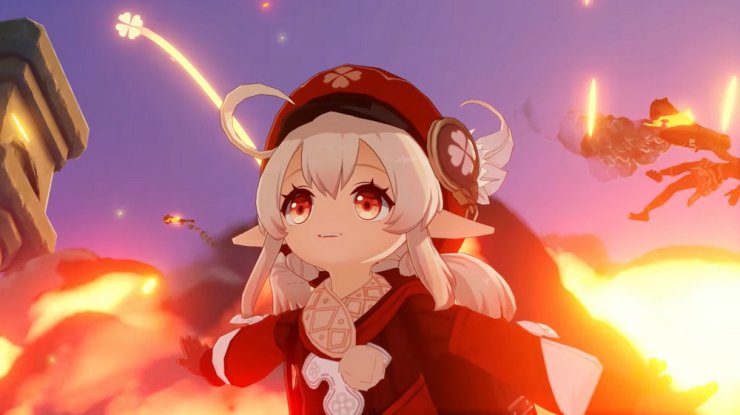 The little ball of sunshine is among the top Catalyst users Genshin Impact.
Klee may look small and young, but you should not underestimate her. Although she cannot be swapped when her Elemental Burst is working, her explosive tactics are scarier than many other characters.
The Spark Knight's range is the shortest among the other characters, yet she has the highest DPS count among the catalyst users. Although her range is the shortest compared to others, the Spark Knight has the top DPS count among all Catalyst users.
1. Sucrose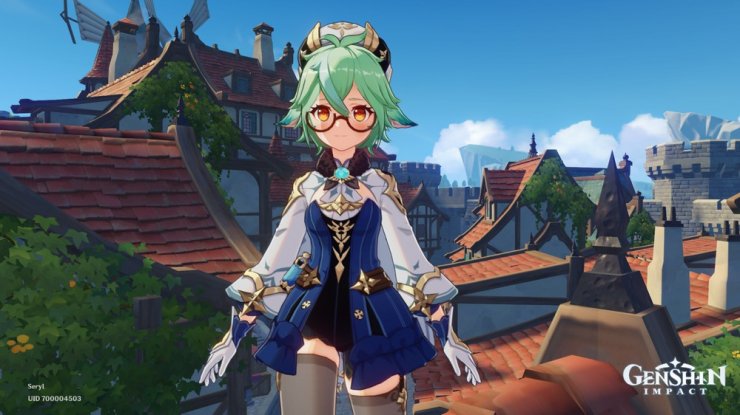 Looking at Sucrose, the only Anemo Catalyst, players are looking forward to the release of a Genshin Impact Cryo Catalyst.
And the best Catalyst user Genshin Impact title goes to the only character with Anemo vision in the list. At the moment, Anemo is the best support element. Sucrose can lower the Elemental resistance of enemies with Viridescent Venerer. With Frostbearer catalyst Genshin Impact, she can be even more viable.
That's not all. She can also crowd control the opponents and cast many Elemental Particles while offering her Elemental Mastery to her party. Thanks to this long list of supportive skills, she easily owns the top rank for the best catalyst.
All Catalyst users Genshin Impact Fighting Styles [Genshin Impact]
>>> Related post: Genshin Impact Tier List: Best And Worst Characters In 2021