Twitch is one of the most famous streaming platforms on Earth nowadays. This streaming platform is mostly about game streaming content. But there have been more and more people streaming non-gaming content on this platform. We have in real live streams, and even political streams from the French government on Twitch now.
As the platform go bigger, there are more and more nudity and NSFW content or moments on Twitch every day. Streamers with such content can usually attract a large number of subscribers for their channels, but moderators of this platform don't like such content on their platform.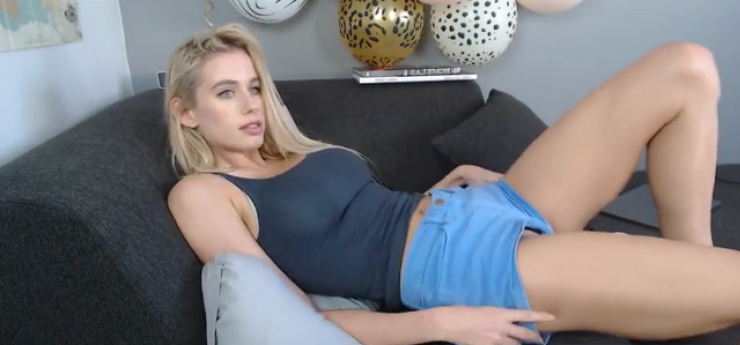 The NSFW moment from Sweetsaltypeach that got her the ban
There have been many streamers got banned for a certain amount of time (at least 24 hours), or forever away from Twitch because of nudity actions on their streams. They all know about the rules against nudity on Twitch, but they seemingly just ignore the rules to attract viewers. But recently, one streamer decided to go way beyond the rules of this streaming platform just for fame.
Streamer can do many things for fame, even bend down to show their panty
Twitch streamer 'Ahrilove' has just received a ban from Twitch for 24 hours due to her shameless action on her stream on April 21st. This streamer has turned her smartphone into a sex toy – a vibrator. Ahrilove has set her phone on vibration mode and put it inside her panty, extremely (or on) her secret spot.
The clip of her action can be seen below, but be warned, this clip has a very NSFW content:
Of course, this action of Ahrilove did not go without consequences. Shortly after the nudity action, she got banned away from Twitch for 24 hours. But people are not sure why she only got banned for 24 hours only. Such high level of nudity actions normally receives much severe punishment from this streaming platform.
Perhaps after seeing the clip, you might not want to borrow people's phone anymore. About Ahrilove, this streamer has not made any commented about the incident.